Completely new or remodeling: follow these seven steps when planning your kitchen.
The kitchen is the heart of the home. Whether you're dreaming of your whole family eating together, cooking for your friends when they come over, or you simply want your own personal, professional cooking space, find out more about how to plan your perfect kitchen.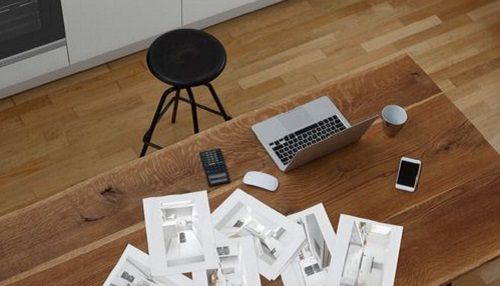 Step 1: get inspired.
Browse through My Kitchen Inspirator, visit kitchen design websites, or buy interior design magazines to get ideas. Bookmark your favorite designs or cut them out and make a style board. Ask friends and family for advice: what do they like most about their kitchen? What would they have done differently? Why did they choose their colors, shape and appliances?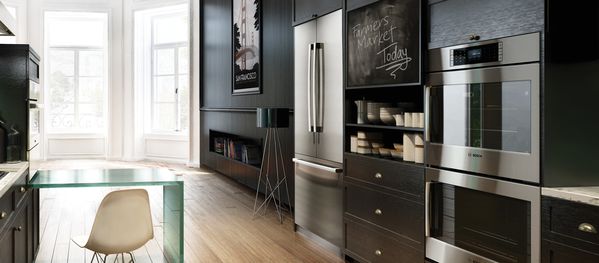 Step 2: choose shape, style and color.
Now, that you gathered inspiration, information and ideas, specify your project: which kitchen layout would fit in your space and suits your lifestyle and household? What colors and styles match your home? Keep in mind to choose a design that will continue to work for you in the years to come. An interior architect or kitchen expert can help you with the decision-making.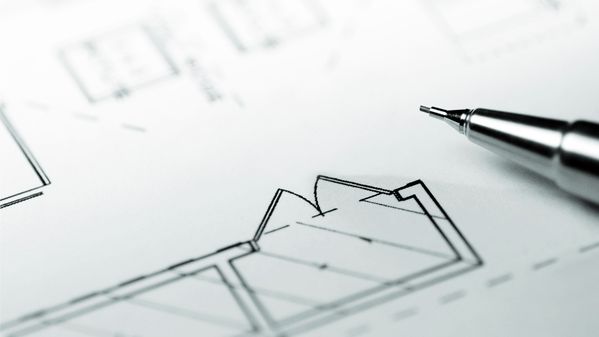 Step 3: take the measurements.
Have one of our estimators measure your kitchen and make a sketch of the room. Don't worry! Your Element Cabinet Design kitchen expert will go through the measurements with you for a final check before the order.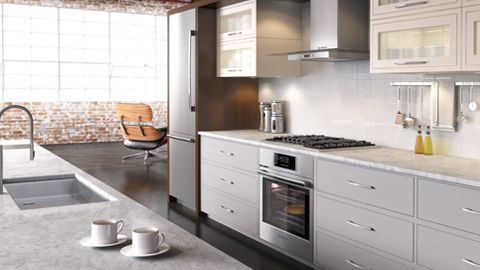 Step 4: choose and position your appliances.
Try to arrange your sink, cooktop and fridge in a triangle to create the most efficient work space. Cluster elements that use the same resources, for example, the sink and the dishwasher at the water supply. Arranging appliances ergonomically, such as placing ovens at eye level or the dishwasher at knee-height is increasingly popular. Also consider less common appliances such as a warming drawer or a wine cooler – you will love the convenience.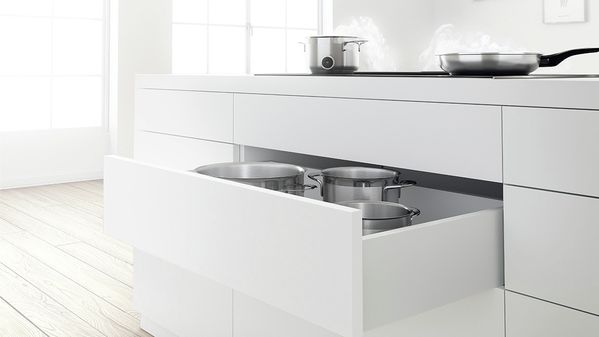 Step 5: arrange your kitchen cabinets.
Lots of storage room is crucial for your kitchen. Having your things tucked away neatly increases productivity. Visualize where you will need your cooking items and arrange your cabinets accordingly. Pans, pots and cooking utensils should be kept near the cooktop and oven. Plates, glasses and cutlery, on the other hand, are best placed near the dishwasher so they can be put away quickly after washing. Solutions like a pull-out pantry or V-shaped corner drawers create space that would otherwise be lost.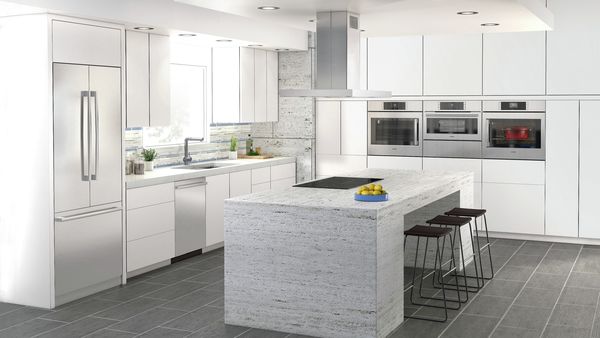 Step 6: set up your countertop.
When choosing the countertop material, keep in mind that this is the part of your kitchen used most frequently. Go for quality materials that match well with the rest of the kitchen. Also give thought to where you want to place your small kitchen appliances, like your mixer or toaster. You might want to think about a functional highlight such as extending a countertop to create a small breakfast bar.
Step 7: speak to a Bosch kitchen expert.
Now that you've got all the relevant information, contact our design center. We will work out all the details with you and help you make your dream kitchen come true.